January 25, 2016 – Your News Now, Jenna Siffringer
The Ohio Federal Military Jobs Commission releases their final report on retaining and growing a basis of federal employees. Legislators asked the jobs commission to create recommendations for maintaining and supporting jobs within the state. A key point involves working with colleges to create curriculum geared toward federal jobs. They also want to educate recent retirees to fill state positions.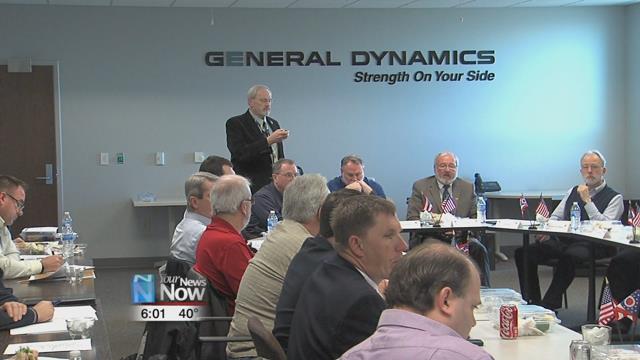 Commissioner Denis Glenn says they're working with communities to plan out the requirements and job availability. "What is so neat about it is it addresses everything from nurses with the V.A. Administration to military folks who were at the JSMC, and it addresses all those education needs and requirements and allows them to learn about it, and then hopefully take a future job here," said Glenn.
The Office of Economic Adjustment also announced the second phase of a grant intended to align the community with changes at the JSMC. Officials with the Office of Economic Adjustment say it could affect the jobs commission. "The timing of the grant is really good because of all the attention that's being paid at the state level through the governors commissioners on the defense industry," said Cynthia Leis, Project Manager for the Department of Defense Community Assistance Program, "Some of the initiatives that come out of that report nicely aligns with the grant, and some of the deliverables that are on the grant in terms of workforce development and small business development centers." The jobs commission is looking to hire an executive director to implement their plans.
The information above is for general awareness only and does not necessarily reflect the views of the Office of Economic Adjustment or the Department of Defense as a whole.